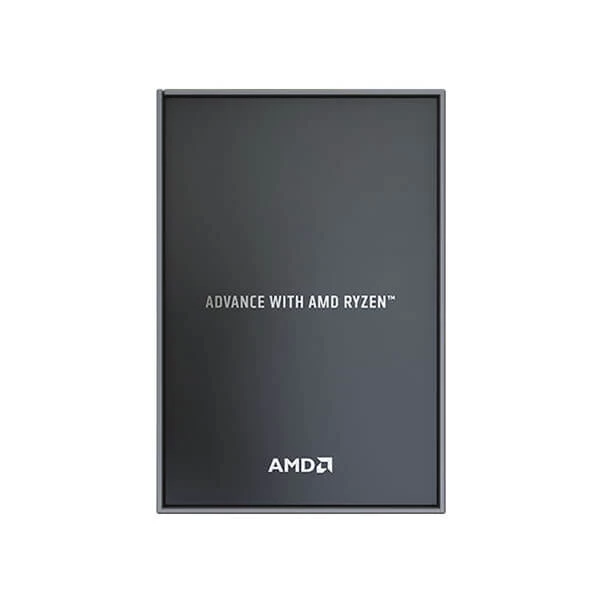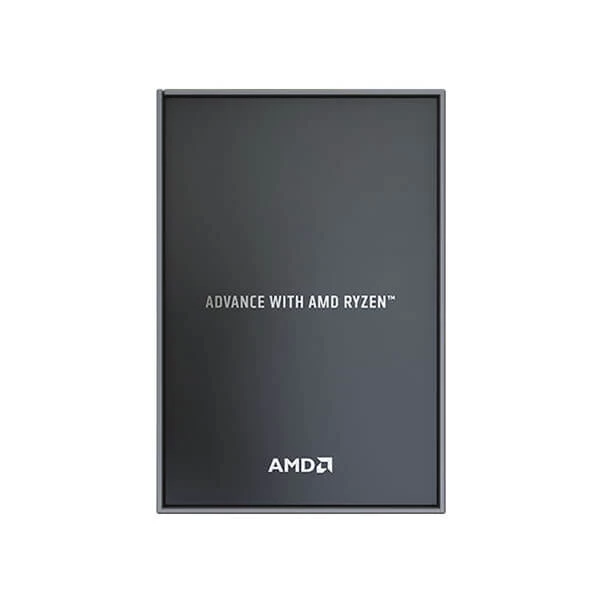 AMD Ryzen 9 7900X Processor(Radeon GPU)
AMD Ryzen 9 7900X Processor(Radeon GPU)
AMD Ryzen 9 7900X processor is the newest CPU in the Ryzen family with Radeon Graphics integrated based on Zen 4 Architecture. Designed for high-speed gaming performance with dual channel DDR5 architecture supporting for up to 5200MHz.
The 12 core and 24 thread combo AMD CPU comes with a full suite of technologies to elevate your PC's processing power including Precision Boost 2, Precision Boost Overdrive and PCIe 5.0. It will offer you a brilliant gaming experience paired with a 2 core dedicated Radeon Graphics unit.
The unlocked Ryzen 9 processor has a base clock speed of 4.7GHz with Max Boost Clock of 5.6GHz. Overclock your DDR5 memory with AMD EXPO technology and gain even more performance.
All this paired with 76MB of combined cache for rapid access to large data sets. The massive cache memory on-board translates to superior game performance and other multi-threaded processes.
Description
Additional information
Reviews (0)
Description
Technical Specifications – AMD Ryzen™ 9 7900X
Unlocked for Overclocking
FOOTNOTES
1. Based on a smaller node size (5nm) of AMD x86 desktop processors, August 2022. RPL-004.
2. Video codec acceleration (including at least the HEVC (H.265), H.264, VP9, and AV1 codecs) is subject to and not operable without inclusion/installation of compatible media players. GD-176.
3. Overclocking and/or undervolting AMD processors and memory, including without limitation, altering clock frequencies/multipliers or memory timing/voltage, to operate outside of AMD's published specifications will void any applicable AMD product warranty, even when enabled via AMD hardware and/or software. This may also void warranties offered by the system manufacturer or retailer. Users assume all risks and liabilities that may arise out of overclocking and/or undervolting AMD processors, including, without limitation, failure of or damage to hardware, reduced system performance and/or data loss, corruption or vulnerability. GD-106.
4. The information contained herein is for informational purposes only, and is subject to change without notice. Timelines, roadmaps, and/or product release dates shown herein are plans only and subject to change. "Zen 4" is a code name for AMD architecture, and is not a product name. GD-122.
©2022 Advanced Micro Devices, Inc. All rights reserved. AMD, the AMD Arrow logo, Ryzen, Radeon, and combinations thereof are trademarks of Advanced Micro Devices, Inc. Other product names used in this publication are for identification purposes only and may be trademarks of their respective companies.
Specification:
Model
100-100000589WOF
Platform
Desktop
Market Segment
Enthusiast Desktop
Product Family
AMD Ryzen™ Processors
Product Line
AMD Ryzen™ 9 Desktop Processors
AMD PRO Technologies
No
Consumer Use
Yes
Regional Availability
Global
Former Codename
Raphael AM5
Architecture
Zen 4
# of CPU Cores
12
Multithreading (SMT)
Yes
# of Threads
24
Max. Boost Clock
Up to 5.6GHz
Base Clock
4.7GHz
L1 Cache
768KB
L2 Cache
12MB
L3 Cache
64MB
Default TDP
170W
Processor Technology for CPU Cores
TSMC 5nm FinFET
Processor Technology for I/O Die
TSMC 6nm FinFET
CPU Compute Die (CCD) Size
71mm²
I/O Die (IOD) Size
122mm²
Package Die Count
3
Unlocked for Overclocking
Yes
AMD EXPO™ Memory Overclocking Technology
Yes
Precision Boost Overdrive
Yes
Curve Optimizer Voltage Offsets
Yes
AMD Ryzen™ Master Support
Yes
CPU Socket
AM5
Supporting Chipsets
CPU Boost Technology
Precision Boost 2
Instruction Set
x86-64
Supported Extensions
AES, AMD-V, AVX, AVX2, AVX512, FMA3, MMX(+), SHA, SSE, SSE2, SSE3, SSE4.1, SSE4.2, SSE4A, SSSE3, x86-64
Thermal Solution (PIB)
Not included
Max. Operating Temperature (Tjmax)
95°C
OS Support

Windows 11 – 64-Bit Edition
Windows 10 – 64-Bit Edition
RHEL x86 64-Bit
Ubuntu x86 64-Bit

*Operating System (OS) support will vary by manufacturer.

Connectivity
USB Type-C Support
Yes
Native USB 3.2 Gen 2 (10Gbps) Ports
4
Native USB 3.2 Gen 1 (5Gbps) Ports
0
Native USB 2.0 (480Mbps) Ports
1
Native SATA Ports
0
Native PCIe Lanes (Total/Usable)
28/24
Additional Usable PCIe Lanes from Motherboard

AMD X670E 12x Gen4
AMD X670  12x Gen4
AMD B650E 8x Gen4
AMD B650   8x Gen4

NVMe Support
Boot, RAID0, RAID1, RAID10
Memory Channels
2
Max. Memory
128GB
System Memory Subtype
UDIMM
Max Memory Speed

1x1R 5200 MT/s
1x2R 5200 MT/s
2x1R 3600 MT/s
2x2R 3600 MT/s

ECC Support
Yes (Requires mobo support)
Graphics Capabilities
Integrated Graphics
Yes
Graphics Model
AMD Radeon Graphics
Graphics Core Count
2
Graphics Frequency
2200 MHz
GPU Base
400 MHz
USB Type-C DisplayPort Alternate Mode
Yes
Key Features
Supported Technologies

AMD EXPO™ Technology
AMD Ryzen™ Technologies

Warranty
3 Years
Note
*** Features, Price, Specifications are subject to change without notice.
Series

Ryzen 9

CORES

16 Cores

THREADS

24 Threads

Socket

AM5

SPEED

4.7 GHz

SPEED (TURBO)

5.6 GHz

CACHE

76 MB

INTEGRATED GRAPHICS

Radeon Graphics

INCLUDED CPU COOLER

No

UNLOCKED

Yes

TDP

170W