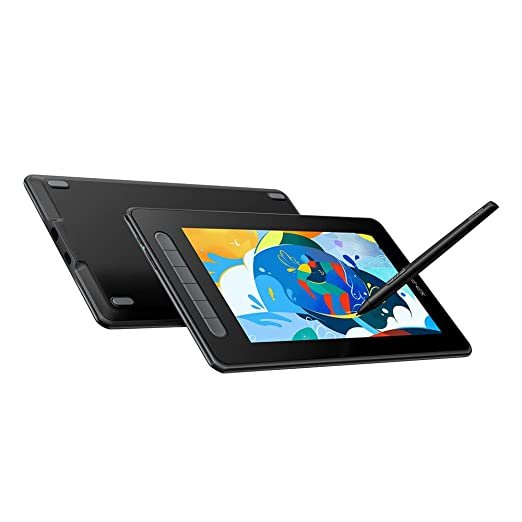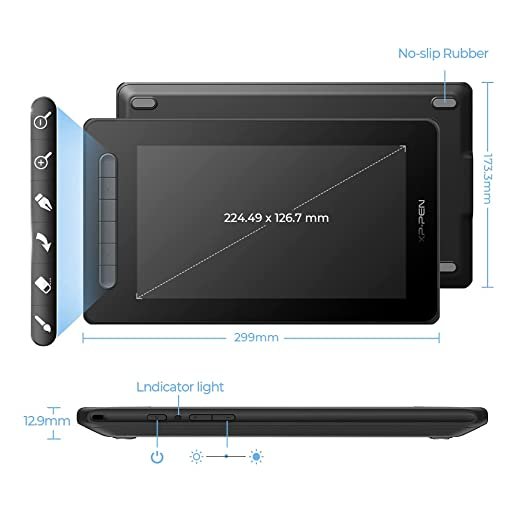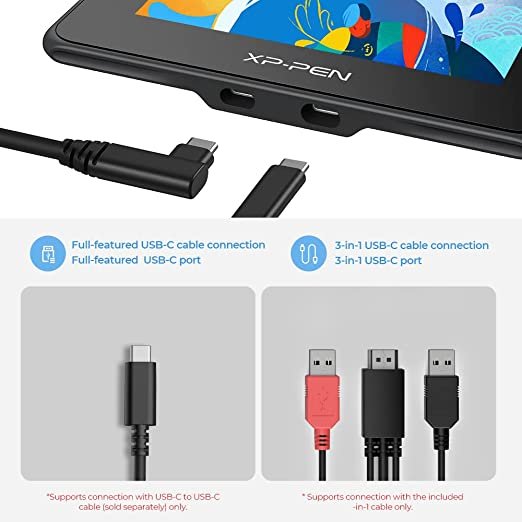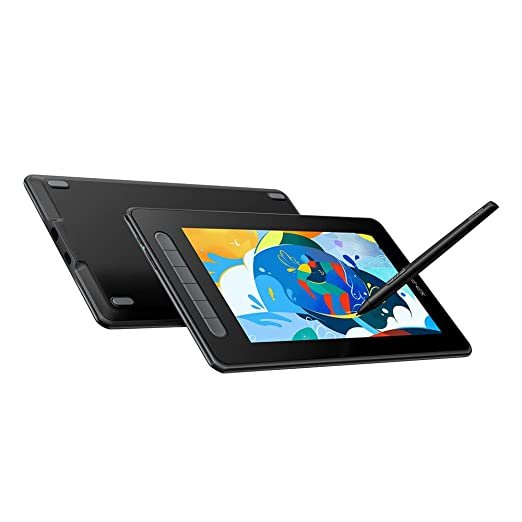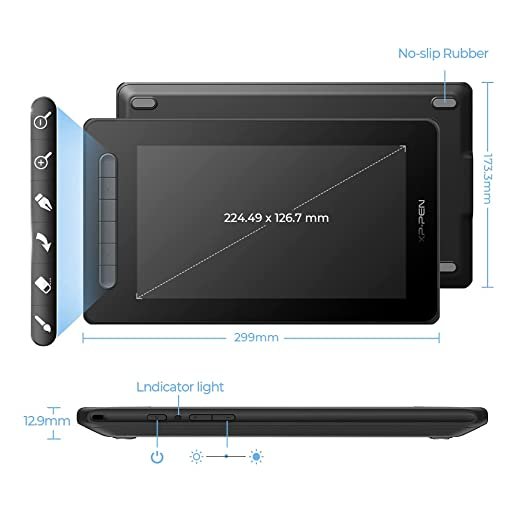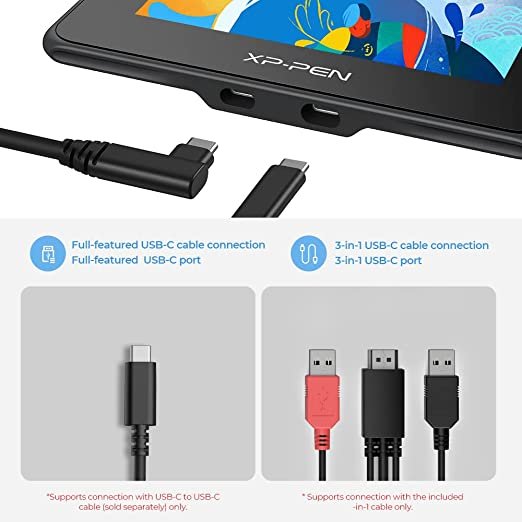 XP Pen Artist 10 2nd Gen Display Tablet 10.1 inch- Pen Tablet with tilt Support
XP Pen Artist 10 2nd Gen Display Tablet 10.1 inch- Pen Tablet with tilt Support
₹29,999.00
₹29,999.00
About this item
● Artist 10 2nd Gen has an area of 10.1 inch allowing you to express your creativity.

● X3 Elite Stylus- Artist 10 2nd Gen is equipped with the latest X3 chip giving you the realistic feeling of traditional pen and paper. X3 smart chip stylus is sharp,stable and precise.It comes with 6 shortcut keys optimising your artwork flow the painting or learning process will be more enjoyable.

● 6 Customisable Shortcut Keys- With 6 Programmable press Keys, producing a variety of different combinations of shortcuts.You can set any function for them according to your operating habit and preference, all customizable and easy to set up.

● Artist 10 2nd Gen display has a wide colour gamut of 127%sRGB* for full colour presentation and delicate detail expression.The multi function screen conveys multiple applicable uses which includes creation,games, movies and entertainment.

● 3-in-1 USB-C cable connection which can help you get rid of the mess,you can easily connect a laptop that supports Type -C input to XPPen 10 2nd Gen with only one Cable.
Description
More sensitive
True digital signal technology. A 10-fold* increase in IAF sensitivity.
The new X3 smart chip accurately processes electromagnetic signals by encoding them into digital data. This change increases 10-fold* the sensitivity of the initial activation force (IAF to under three grams*), so your artwork can be produced with a featherlight stroke.
Full lamination

IPS-ADS technology

8 bit color depth

220 cd/m2 brightness

1000:1 contrast ratio

The 3-in-1 HDMI cable allows regular connection to PC. The full-featured Type-C port also enables easier link with laptops and Android devices, returning you with a tidy table.

Compatible with Windows 7 (or later), Mac OS X 10.10 (or later), Android(USB3.1 DP1.2), Chrome OS 88 (or later), and Linux.
Technical Details
| | |
| --- | --- |
| Brand | ‎XP-PEN |
| Manufacturer | ‎XP-PEN |
| Product Dimensions | ‎29.9 x 17.33 x 1.29 cm |
| Connector Type | ‎USB |
| Manufacturer | ‎XP-PEN |
| Country of Origin | ‎China |