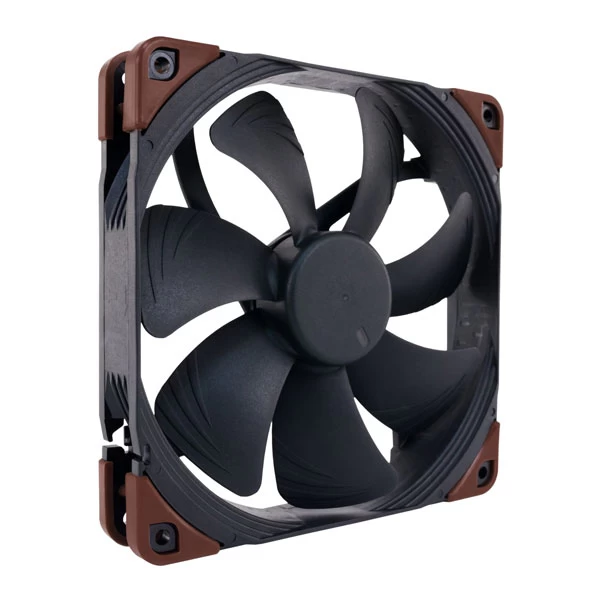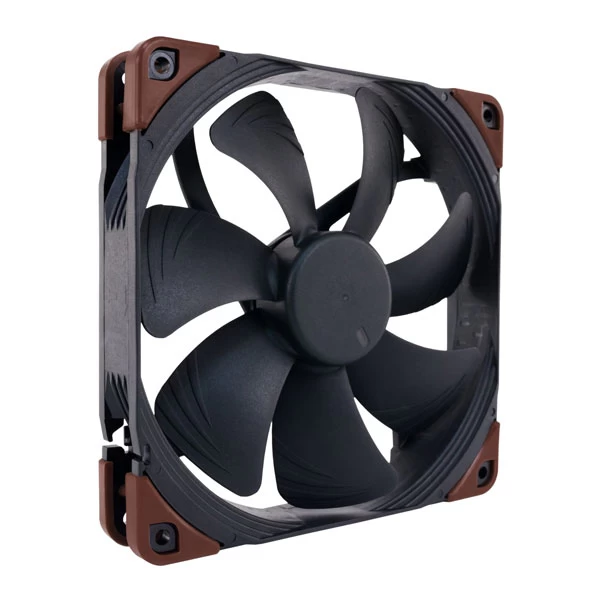 Noctua NF-A14 IndustrialPPC-3000 Cabinet Fan (Single Pack)
Noctua NF-A14 IndustrialPPC-3000 Cabinet Fan (Single Pack)
About this item
Running twice as fast as the 1500rpm retail version, the NF-A14 industrialPPC-3000 provides extreme airflow and pressure performance. Combined with the industrialPPC series' robust polyamide construction and advanced protection features, this makes the fan ideal for challenging industrial applications.

While most axial fans use single-phase motors with 4 slots, Noctua's industrialPPC fans feature a three-phase design with 6 slots, which provides smoother transitions between the slots and thus allows for even higher running smoothness, further reduced vibrations and unprecedented energy efficiency.

While the standard NF-A14 is one of the most energy efficient 1500rpm 140mm fans on the market, the industrialPPC version's three-phase motor provides a further 10% reduction in power consumption when compared at 2000rpm.
Description
Specifications
Product Details
Notes and warnings

The industrialPPC models are high-speed fans for industrial applications. As such, they are not as quiet as other Noctua fans and less suited for low-noise PC builds. Unless you specifically require the higher speeds and performance of the industrialPPC versions, we recommend using models of our other product lines (chromax if you prefer black fans) instead.
FAN Specification
Size
140x140x25 mm
Mounting hole spacing
124,5×124,5 mm
Connector & pin-configuration
4-pin PWM
Cable length
40cm
Bearing
SSO2
Blade geometry
A-Series with Flow Acceleration Channels
Frame technology
AAO
Material
Fibre-glass reinforced polyamide
Ingress protection
IP52
Motor type
Three-phase
Rotational speed (+/- 10%)
3000 RPM
Min. rotational speed (PWM, +/-20%)
800 RPM
Airflow
269,3 m³/h
Acoustical noise
41,3 dB(A)
Static pressure
10,52 mm H₂O
Max. input power
6,6 W
Max. input current
0,55 A
Operating voltage
12 V
MTTF
> 150.000 h
Scope of delivery
Warranty
6 years